What is Fanbase?
Our mission is to give content creators from various industries the opportunity to interact with their most loyal fans in an exclusive community while monetizing their content.
Fanbase is a platform that offers you as a Content Creator all the tools you need to diversify your revenue streams, share exclusive content with your fans and communicate with them directly.
Who is Fanbase for?
Fanbase is the platform for all creators, no matter the industry: Whether you're a fitness trainer, musician, DIY blogger, business coach, illustrator or nutritionist — anyone who creates unique content has a place on our platform where they can fully develop their creativity, completely free of regulations imposed by cooperation partners. Whatever your business model look like, Fanbase is the right platform if you want to monetize your exclusive digital content: Upload your new song or tutorial for your new cooking class. Or start a chat with selected fans. Be creative and innovative.
How can I register?
You can create a user account at fanbase.com/login. Just register with your email address and specify what name you want us to display on your profile. You can also add your interests to personalize your feed. Then, confirm your email address — and you've created your Fanbase account!
What features does Fanbase offer?
In addition to our intuitive user experience, you can benefit from features such as image, video, audio and file uploads, as well as an integrated chat and the ability to send "shoutouts" to your fans. If you are a Creator and have a Creator Pass, you can decide at any time whether you want your profile to be viewed for a fee or free of charge. You can also price individual content (additionally). Other exciting features like live-video and more are coming soon. Be curious!
How do I set up my profile?
Once you register, you can customize info such as your name, title, profile picture, social media links, bio, etc. in your profile. For more info and tips, check out our blog post.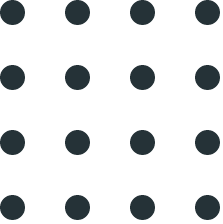 Can I add links to my social media channels in my profile?
Yes, you can add links to your social media channels in your profile by clicking Edit. This way, your visitors (even if they're not yet fans of yours) can see and click on the social media icons.
What languages is Fanbase available in?
Fanbase is currently available in German and English. We will gradually add more languages. Of course you can determine the language of your content yourself: Whether Bavarian, Klingon, Russian, or sign language — the main thing is that your fans can understand you.
Who can see my content?
Your profile picture, display name, title, bio and the linked social media channels are visible to all those who visit your profile. You can decide who can see your content with each upload and set this in the settings: either publicly for all visitors, or for your fans only.
How can I customize my profile?
You can customize your profile at any time. To do this, click Edit under your profile or Profile → Edit Profile in the top right menu. Here you can change your profile picture, display name, title, bio and social media links.
How can I share my Fanbase profile on other channels?
You can share your Fanbase profile on your social media channels by simply copying and pasting the URL in the respective bio, posts or stories. This way you can boost your reach and grow your fanbase.
Which formats are supported on Fanbase?
Fanbase supports almost all formats. You can upload images as JPG, PNG or GIF. You can also upload video and audio files as well as other documents and files, for example in PDF or ZIP format. In addition, you can share exclusive links with your fans (e.g. Dropbox, Google Drive, YouTube, etc.).
How can I upload my content?
To add new content, click the plus sign at the bottom of the menu. Select the file and upload it. In the next step, add a title (max. 75 characters) and a description (max. 500 characters).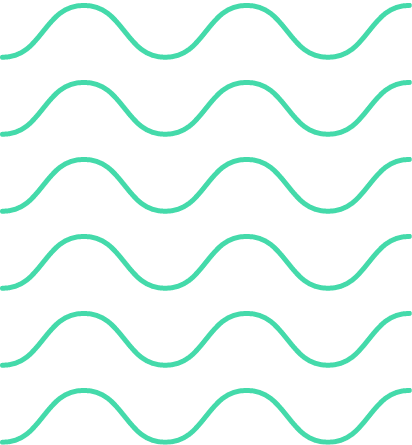 Can I customize or delete posts?
Unfortunately, you can't customize existing posts but you can delete them and add new ones.
What are shoutouts?
Shoutouts are your marketing tool to communicate short messages and updates to your fans. You can decide whether the shoutout should only be visible to your followers or to everyone who visits your profile. The text you enter will appear in your feed. Unlike posts, a title and description are not required.
What content-related restrictions or guidelines should I follow?
You have a lot of freedom with your content but Fanbase has the right to delete illegal content at any time and without prior warning. In cases of doubt, Fanbase may ask the user who posted the content to provide a comment, and block the content in question until the user has dispelled all doubts about the content being illegal. Illegal content is, for example, content that belittles, defames or insults other users or other third parties, violates youth protection laws, data protection regulations and/or other law, or is legally protected or encumbered with third-party rights (e.g. copyrights and trademarks).
For more details, please see our Terms and Conditions.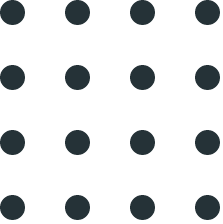 What content can users see who haven't yet purchased subscription to my profile?
Users who haven't purchased subscription to your profile can see your profile information but not your posts. Paid content will only be unlocked upon payment.
How can fans unlock my content?
Fans can unlock your posts and content by paying for it. Whether they have to subscribe to your profile or whether posts are available as one-time payments depends on your profile settings. Free posts are visible to every fan and don't need to be unlocked.
How can I grow my Fanbase?
You can grow your fanbase by promoting your Fanbase profile on your existing social media channels. For more tips and tricks, check out this blog article.
Where can I see the size of my fanbase?
You can see the size of your fanbase next to your profile picture in your Fanbase profile. This includes all fans who have subscribed to your channel.
How can I communicate with my fanbase?
You can communicate with your fans via private chat messages or you create exclusive group chats for selected fans. You can also communicate with your fans via the comments under the posts, which can have a positive impact on your fans' interaction rate.
Can my fans write me private messages?
You can decide whether fans can message you and whether this has to be accompanied by a tip on the first message. Of course, your fans will be happy to hear from you. But you don't have to give anything in return if you don't want to or don't think it's appropriate. By the way, you can also share files exclusively via messages. Here, too, you can choose whether you want to price them or not.
How can I monetize my profile? What is the Creator Pass?
Profiles and content can only be monetized with an exclusive, individual Creator Pass. Creators can get the Pass directly from Fanbase or from other selected creators and exclusive partners. After registration, you will have the option to enter your Creator Pass in the menu. After that, all monetization options will be unlocked for you. If you have any questions about the Creator Pass, please contact our Support.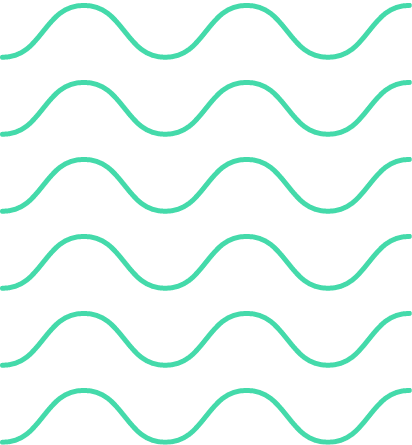 What monetization options are available?
You can decide whether your profile and all its content should be offered to your fans as a subscription or whether they can purchase selected content with one-time payments. Fans can also leave you a tip.
Where can I set the prices for my profile and content?
You can select the subscription price for your profile in your Profile Settings. To offer paid content, you can specify whether it should be paid premium content and how much it should cost when creating a post.
Is there a minimum/maximum price?
There is a minimum price of €4.99 per month for the subscription to your profile. The minimum price for premium content is €1.99 per purchase. The upper limit is €300 in each case.
Who takes care of the invoicing process?
You don't need to worry about invoices. We will issue correct tax invoices/payment receipts to the fan in our name (of course, the fan won't see your name and address) and you as the Creator will get a credit note at the end of the month. If VAT is due in the EU, we'll pay it for you.
Where can I see my earnings?
Your earned income can be found under Payments → Payment History. There you'll see the overview of your received payments.
Where can I set my payment method?
To receive payments, you need to enter your bank or PayPal information under Payments → Payment Method. You also need to enter your billing address under Payments → Billing Address. Please note that once you have entered information for Account Type and Country, you can no longer change it yourself after you have saved it for the first time. If you still need to make a change, please contact Fanbase Support.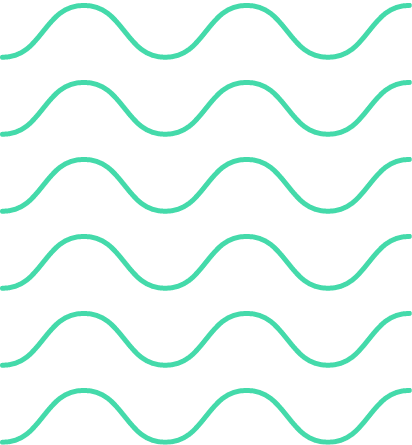 What is the account type under payment details?
There are three account type options to choose from: Consumer, Business, and also Small Business Owner (in Germany). You can buy content with any of the three account types. However, you can only sell content as a Creator with a Business- or a Small Business Owner Account. If you don't own a company, you can leave the Company Name field blank. This provision is important for us to calculate the associated value-added tax or sales tax.
How can I withdraw my earnings?
If you have entered your account and billing information, we will automatically transfer your earned income once a month if your balance exceeds €100 at the end of the month.
How long does it take to receive my payout?
The transfer always takes place by the 15th of the month at the latest, and your money should be in your account by the 20th at the latest.
How much does a Fanbase profile cost?
Creating a Fanbase profile and uploading content is free. We only make money if you do too. We charge a fee of €0.49 + 9.9% of the transaction amount for each transaction. Foreign currencies are converted daily. Transaction costs (e.g. Credit Card or PayPal) are paid by the creator. With our fee we cover all the operating costs of the platform and process related costs such as invoicing and VAT-payment. There are no hidden costs. We promise!
How does Fanbase handle sales tax/VAT?
The sales tax or value-added tax is calculated automatically at the correct rates based on the information provided by each fan and their residency. The prices displayed on Fanbase must always include the VAT applicable to each fan due to consumer protection law. The VAT must therefore be deducted from the price displayed on Fanbase.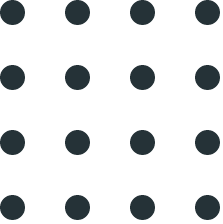 Do I have to include VAT in my prices?
The VAT rate depends on the consumer's / fan's country of origin. Since VAT varies by country, there is no fixed rate for you as a Creator to factor into the price (the typical range is approx. 0%-25%). The displayed price is the actual final price that the fan will pay.
Do I have to pay taxes on my earnings?
As a rule, income must be taxed, but this also depends on the tax exemptions in your country. The best thing to do here is to consult with a tax advisor.
How can I change my password?
You can change your password at any time under Account → Login & Security. Just enter your old and a new password and click Save. If you have forgotten your password, click Forgot Password when logging in and enter your email address to request a password reset. After that we will email you a link to set a new password.
Can I delete my account?
If you have any questions or need assistance, please feel free to email our Support Team.
How can I report creators or specific content?
You can report a creator by clicking on the three dots on the right side of their profile and selecting "Report this profile". Please tell us the reason for reporting to help us better understand your concern. To report specific content only, you can click on the three dots next to the post and select "Report post". Please provide the reason here, too.
How do I contact Fanbase Support?
If you have any questions or need assistance, please feel free to email our Support Team.
Do I need my own profile to follow a creator?
Yes, you need your own profile to follow a creator. Don't worry, it's free. Some creators also publish content that you can see without your own Fanbase profile, but you might miss a lot of the more exciting content and important news from your favorite creator.
How can I pay for content?
That depends on the creator and their content. If a creator has a paid profile, you can subscribe to the account for a monthly fee. This includes all of the creator's content not subject to an additional fee. You can also leave a tip for your favorite creator as a thank you or appreciation for their work.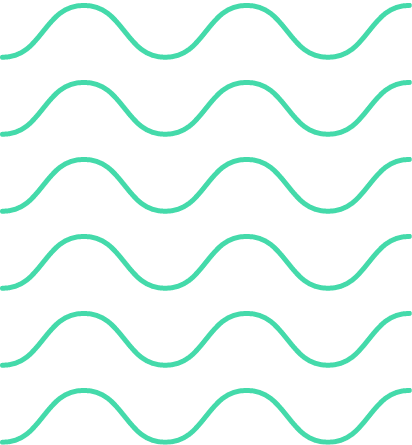 Where can I see my subscriptions?
The content published by creators you're subscribed to can be found in your personal feed. This is where you'll see the latest posts and shoutouts from your favorite creators. You can find your personalized feed at the bottom of your profile page by clicking on the little house icon in the menu below. The list of your paid subscriptions can be found in your payment history.
How can I cancel a subscription?
If you no longer want to follow a creator and want to cancel your subscription, you can click on the three dots in their profile and select "Unsubscribe from profile". This means that you will no longer follow the creator and get any more news in your feed.
Can I pause a subscription?
No, unfortunately you can't pause a subscription. But you can cancel a subscription and start over at any time.
How can I request a refund?
If you're really unhappy with certain content and would like to request a refund, please send us an email. We will look into the matter.
How can I set up my payment method?
Click on Payments in the menu to select your payment method. Before you can set up your payment method, please enter your billing address and select your account type (Private, Business, (or also Small Business Owner in Germany)). Please note that you can no longer change your Account Type and Country yourself after you have saved it for the first time. If you still need to make a change, please contact Fanbase Support. Save your information and add a credit card that will be used for payment in the future.
What payment methods are available?
You can currently add a credit card as a payment method. More options will follow soon.
How can I change my billing address?
To change your billing address, go to Payments → Billing Address. Here you can change your address and save the new one. Please note that you can no longer change your Account Type and Country yourself after you have saved it for the first time. If you still need to make a change, please contact Fanbase Support.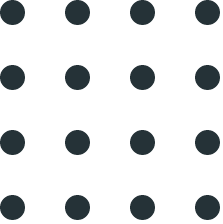 What currencies are available on Fanbase?
Currently, EUR and USD are available as standard currencies.
Where can I see my payment overview?
You can find an overview of your previous payments under Payments → Payment History. This is where all your subscriptions and purchases are listed.